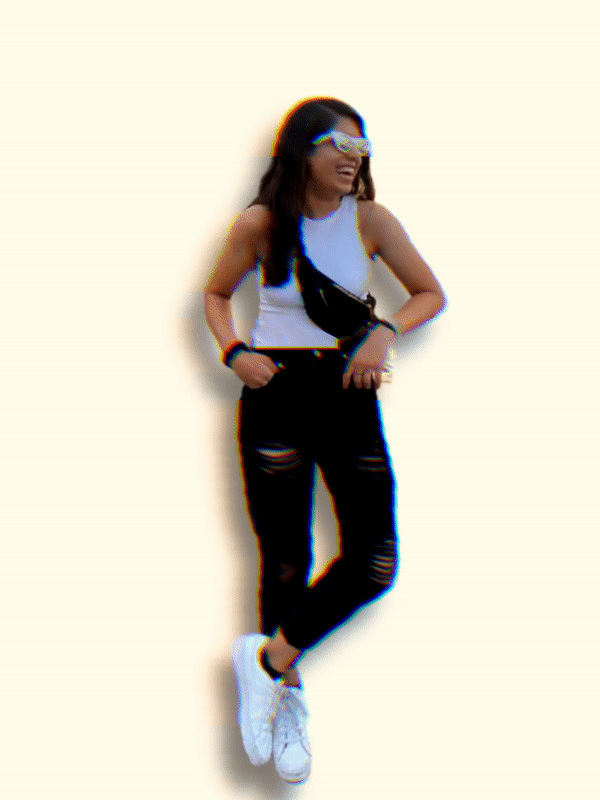 My life seems to have always revolved around the letter A.
Aanya. Art. Academics. Aspirations. Assam. Atlanta.
Born and raised in Atlanta, Georgia, I always had big aspirations of moving to the "Best" Coast. I have just graduated from the University of California in Sunny Santa Barbara with a Bachelor of Arts in Communication and a minor in Professional Multimedia Writing.
In the recent years, I have gained professional experience through several internships and positions I held on campus. From these experiences, I became passionate about creating innovative solutions by taking complex technical ideas and distilling them into user-friendly copy and visual assets to improve digital marketing campaigns for my peers. I have always loved and respected art, music, writing, and design of all kinds — all of which have led me to the creative career I am excited to start now.
You've heard of the hopeless romantic — I'm a hopeful Creative. This portfolio demonstrates my ability to capitalize on every pixel. Here's to hoping you'll fall in love with my work <3
​
this text should be invisible hopefully
this too
Jill of All Trades. Master of Pun.
UX/COPYWRITING
From captions and descriptions to UX navigation and push notifications, I'll get your copy right.
WEB DESIGN
You'll C that I M S-pecially skilled in these CMS platforms: Wordpress, Weebly, Wix, Squarespace, Drupal
HTML/CSS
Spent a semester learning HTML & CSS to code this website utilizing Visual Studio Code, Bootstrap, and Cyberduck. Girls who code>>>
Adobe Creative Cloud
UCSB Adobe Campus Ambassador—let's talk Photoshop, Indesign, Illustrator, and Spark!
Data Visualization
Metrics are pointless if you can't read them. Visuals make data simpler. I'll make your life simple.
PHOTOGRAPHY
The type to wander off from a crowd and get lost chasing the perfect composition. You could call it wanderlust (my friends call it annoying).